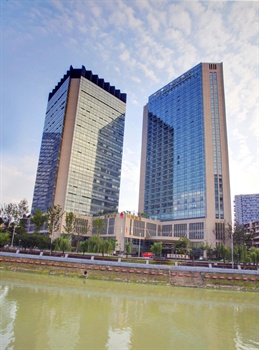 The Minyoun Suniya Hotel (Minyu Shangya Fandian) occupies a prime riverside location withinm walking distance of Chengdu's largest and most popular pedestrian shopping area, the Chunxi Road commercial street.
Luxury rooms are equipped with an in-room safe, mini-bar and a small fridge. Wirless internet access is on hand in the public area. The hotel also provides foreign exchange and ticketing services for guests.
The Minyoun boasts several on-site restaurants, including high quality international dishes. Chinese, Western, Japanese cuisine and BBQ are all available, as well as a delightful selection of coffees, teas, soft drinks and wines at the lobby bar, teahouse, cafe and bar. In addition, 24-hour room service is also available.
The hotel features a host of recreational facilities including KTV, gym, massage center and spa.